The Curious Case of Benjamin Button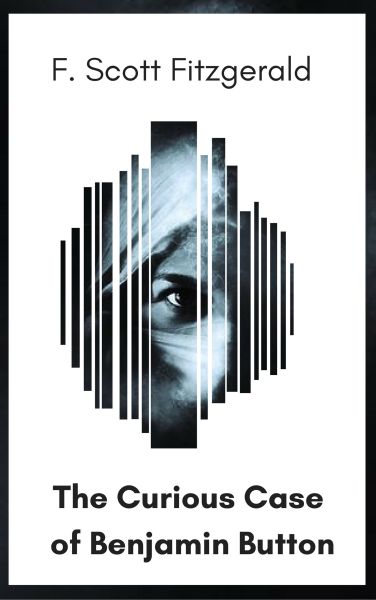 The Curious Case of Benjamin Button
About The Curious Case of Benjamin Button by F. Scott Fitzgerald The Curious Case of Benjamin Button" is a short story written by F. Scott Fitzgerald and first published in Colliers Magazine on May 27, 1922. It was subsequently anthologized in his book Tales of the Jazz Age, which is occasionally published as The Curious Case of Benjamin Button and Other Jazz Age Stories. In 1860 Baltimore, Benjamin is born with the physical appearance of a 70-year-old man, already capable of speech. His father Roger invites neighborhood boys to play with him and orders him to play with children's toys, but Benjamin obeys only to please his father. At five, Benjamin is sent to kindergarten but is quickly withdrawn after he repeatedly falls asleep during child activities. When Benjamin turns 12, the Button family realizes that he is aging backwards. At the age of 18, Benjamin enrolls in Yale College, but is sent home by officials, who think he is a 50-year-old lunatic. In 1880, when Benjamin is 20, his father gives him a control of Roger Button & Co. Wholesale Hardware. He meets the young Hildegarde Moncrief, a daughter of General Moncrief, and falls in love with her. Hildegarde mistakes Benjamin for a 50-year-old brother of Roger Button; she prefers older men and marries him six months later, but remains ignorant of his condition. Years later, Benjamin's business has been successful, but he is tired of Hildegarde because her beauty has faded and she nags him. Bored at home, he enlists in the Spanish–American War in 1898 and achieves great triumph in the military, rising to the rank of lieutenant colonel. He retires from the army to focus on his company, and receives a medal.
Versandkostenfreie Lieferung! (eBook-Download)
Als Sofort-Download verfügbar
Produktinformationen
Artikelnummer:

SW9782377872275

Autor:

F. Scott Fitzgerald

Wasserzeichen:

ja

Verlag:

Page2Page

Seitenzahl:

100

Veröffentlichung:

28.05.2017

ISBN:

9782377872275
Kunden kauften auch
Kunden haben sich ebenfalls angesehen
Ähnliche Artikel "SF Allgemein"
Ähnliche Artikel "Romane & Erzählungen"